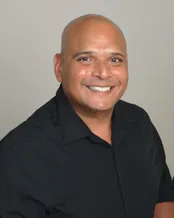 Life Coaching: Unlocking Your Full Potential
Are you tired of jumping from one project to another and never accomplishing anything?
Do you ever wish you had someone that can tell you exactly what is the next best step to help you achieve your goals?
Are you tired of the person you have become and no longer want to make excuses?
Are you ready to take control of your life, embrace your true potential, and achieve remarkable personal growth? Look no further. As a life coach, I am dedicated to helping people like you navigate the challenges and uncertainties that come with modern times. Whether you're seeking guidance in relationships, career, personal development, or overall well-being, I am here to provide the support and tools you need to thrive.
In today's fast-paced and ever-changing world, we face unique obstacles that can often leave us feeling overwhelmed, confused, or unfulfilled. As your coach, I understand the complexities of life's demands, and I am committed to providing a safe, non-judgmental space where you can explore your goals, overcome limitations, and discover a renewed sense of purpose. Think how different your life would look if you had clarity on your direction, confidence in yourself, and the motivation to conquer anything.
These are the results my clients experience. The secret is undoing faulty thought patterns and limiting beliefs we developed growing up.
My coaching approach is rooted in empowering you to tap into your innate strengths, helping you uncover the hidden potential that lies within. Together, we will work on self-discovery, setting meaningful goals, and developing actionable strategies to achieve them. From boosting self-confidence to enhancing relationships, optimizing health and well-being, or navigating significant life transitions, I will guide you towards the transformational growth you seek.
With a deep understanding of the challenges we face, I offer a unique blend of personalized coaching techniques, evidence-based practices, and practical tools tailored specifically to your needs. Drawing on my extensive experience in supporting men in various walks of life, I am committed to helping you thrive in every aspect of your life. With my guidance, you can break through limitations, unlock your full potential, and become the empowered, purpose-driven man you were meant to be.
Take the first step towards a more fulfilling life today. Explore my website to learn more about my coaching services, testimonials from satisfied clients, and valuable resources and content tailored to men's empowerment. Together, let's embark on a transformative journey, redefining what it means to be a confident, empowered leader in today's world.
Contact me now for a session, and let's unlock your true potential – because you deserve a life filled with passion, purpose, and success.
Book your session now and let's change your life today!